If you're one of the many people who have been wondering what Fyp is on Tiktok, or how to get your videos on the Fyp, then this article is for you!
What is Fyp on Tiktok?
If you're not familiar with the term "fyp" (which stands for "for you page"), it refers to the personalized page of content that TikTok generates for each user. The fyp is based on a variety of factors, including the types of videos you've watched, the accounts you follow, and the topics you're interested in.
The fyp can be a great way to discover new content and accounts to follow, but it can also be overwhelming. If you're not careful, you can quickly find yourself scrolling through an endless feed of videos.
To help you make the most of your fyp, we've put together a list of tips and tricks.
1. Don't scroll mindlessly: One of the biggest mistakes you can make is to scroll through your fyp without really paying attention to what you're watching. The algorithm is designed to show you content that it thinks you'll be interested in, but that doesn't mean you should watch everything that appears on your screen.
2. Give feedback: TikTok uses a variety of signals to determine what to show on your fyp, and one of those signals is engagement. If you watch a video and then quickly move on to something else, TikTok will interpret that as a sign that the video wasn't interesting to you. On the other hand, if you watch a video and then like, comment, or share it, TikTok will take that as a positive signal and show you more similar content.
3. Explore different categories: The fyp isn't just about showing you videos from the accounts you already follow. It's also about introducing you to new content and accounts that you might be interested in. To ensure that you're seeing a diverse range of content, take some time to explore different categories on TikTok. For example, if you typically watch dance videos, try searching for comedy videos or DIY tutorials.
4. Follow new accounts: One easy way to mix up your fyp is to follow some new accounts. When you follow someone new, their videos will start appearing in your feed, giving you a fresh batch of content to watch. You can find new accounts to follow by exploring different categories on TikTok or by looking at the lists of suggested accounts that appear on your fyp.
5. Take a break: If you find yourself getting overwhelmed by your fyp, take a break from TikTok for awhile. It's important to remember that there's no shame in taking a break from social media. In fact, it can be good for your mental health!
What are the benefits of being on the Fyp?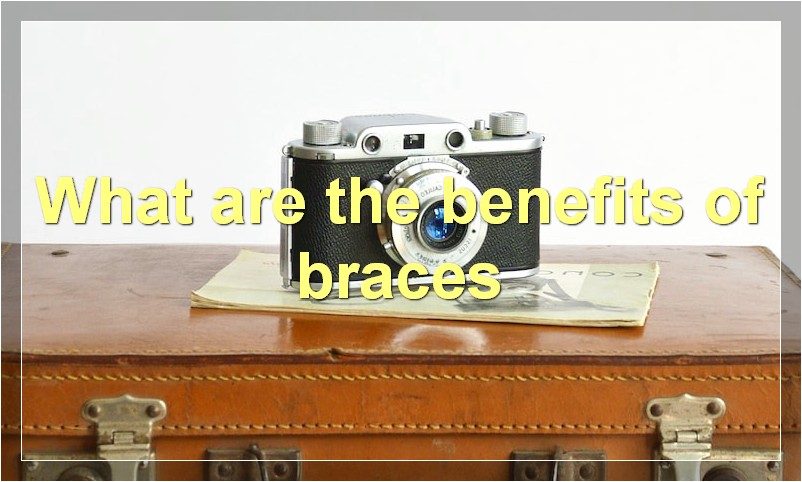 The Fyp is a great way to get involved in your community and make a difference. It's also a great way to meet new people, learn new skills, and have fun!
How can I get my Tiktok account onto the Fyp?
Most people use TikTok for entertainment rather than business. However, there are a number of ways you can use the platform to promote your brand or business. One way is to get your TikTok account onto the Fyp (For You Page).
The Fyp is the page where users are shown content that TikTok thinks they will enjoy. It is based on what users have liked and shared in the past, as well as what is trending on the app. Getting your account onto the Fyp can be beneficial as it exposes your content to a wider audience, which could lead to more fans and followers.
There are a few things you can do to increase your chances of being featured on the Fyp. Firstly, make sure your account is public so that anyone can see your content. Private accounts are not eligible to be featured. Secondly, post engaging and creative content that will capture people's attention. If you can get people to like and share your videos, TikTok is more likely to feature you on the Fyp.
Lastly, try using hashtags and trends in your videos. This will help TikTok understand what your video is about and make it more likely to be shown to users who are interested in that topic.
If you follow these tips, you should have a good chance of getting your TikTok account onto the Fyp. Just remember to keep posting quality content that will engage and entertain your audience.
Why is the Fyp so popular on Tiktok?
Since its launch in 2016, TikTok has become the go-to platform for short-form mobile video. The app allows users to create and share 15-second videos, on any topic.
But what is it about TikTok that has made it so popular? In this article, we'll explore some of the reasons behind TikTok's success.
TikTok is easy to use
One of the main reasons TikTok is so popular is because it's easy to use. The app has a simple interface that anyone can understand. Creating a video on TikTok is as simple as selecting a sound or song, filming your video, and then sharing it with your followers.
The app is also designed to be used on a mobile device, which makes it even more convenient. You can film and edit your videos right from your phone, without having to download any additional software.
TikTok is fun and entertaining
Another reason TikTok is so popular is because it's fun and entertaining. The app is filled with creative people who are always coming up with new and interesting content. There's something for everyone on TikTok, whether you're into fashion, makeup, or just want to see some hilarious videos.
You can also follow your favorite celebrities on TikTok, which gives you a behind-the-scenes look at their lives. And if you're not into following celebrities, you can still find plenty of other interesting people to follow.
TikTok is a great way to connect with friends and family
TikTok is also a great way to connect with friends and family. The app makes it easy to find and follow people you know. You can also interact with other users by commenting on their videos or sending them messages.
If you're looking for a more personal way to connect with someone, you can start a "duet" video. This feature allows you to film yourself alongside another user, giving you the opportunity to create joint content.
TikTok is a global community
TikTok isn't just popular in the United States; it's also huge in other parts of the world. The app is available in over 150 countries and has been downloaded over 2 billion times.
This global reach means that you can connect with people from all over the world on TikTok. No matter where you are, you can find someone who shares your interests and passions.
Why is the Fyp so popular on Tiktok?
There are many reasons behind TikTok's popularity, but some of the most notable include its ease of use, entertaining content, and global reach. With so much to offer, it's no wonder that TikTok has become one of the most popular social media platforms in the world.
How can I get more views and followers on the Fyp?
The Fyp, or FollowYourPassions, is a social media platform that allows users to share their interests and connect with others who have similar passions. Although the site has only been live for a few months, it has already amassed a large following and continues to grow at a rapid pace.
If you're looking to get more views and followers on the Fyp, there are a few things you can do. First, make sure you're sharing interesting and engaging content that will resonate with the site's users. Posting regularly will also help to keep your profile active and visible in the community.
Interacting with other users is also a great way to increase your visibility and attract new followers. Commenting on and liking other people's posts is a good start, but you can also reach out and connect with other users directly. You can do this by sending messages, leaving comments on their profiles, or even starting a conversation in the site's forums.
By following these simple tips, you'll be well on your way to increasing your views and followers on the Fyp. So what are you waiting for? Get started today!
What types of videos are popular on the Fyp?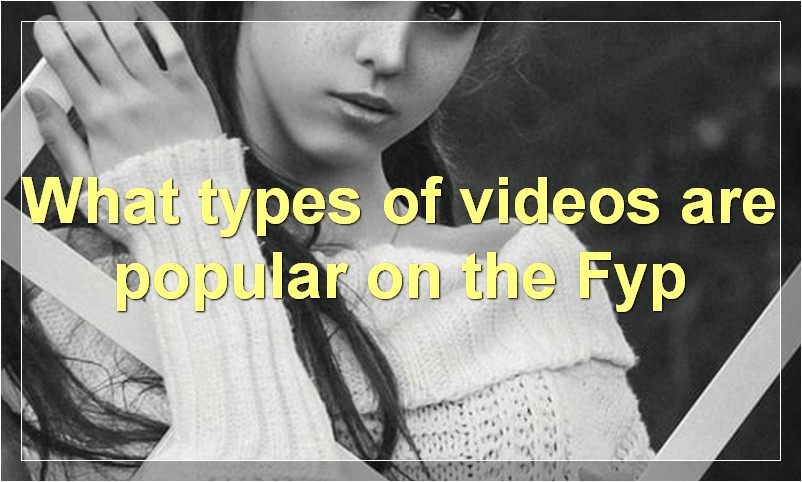 There are all sorts of videos popular on the Fyp. Everything from cat videos to cooking videos to music videos to educational videos can be found and enjoyed by users of the site. However, there are some video types that seem to be more popular than others.
One type of video that is particularly popular on the Fyp is funny videos. People love to watch videos that make them laugh, and there are plenty of hilarious videos to be found on the Fyp. From videos of people falling over to clips of funny animals, there's something for everyone when it comes to funny videos on the Fyp.
Another type of video that is popular on the Fyp is gaming videos. Gaming is a huge part of many people's lives, and there are plenty of gamers who love to watch other people play games online. Whether it's watching someone speed run through a game or seeing someone achieve an impressive feat in a multiplayer game, there's plenty of entertainment to be found in gaming videos on the Fyp.
Videos that offer educational content are also popular on the Fyp. There are all sorts of educational videos available on the site, covering everything from history to science to language learning. These types of videos can be really useful for people who want to learn something new, and they can be enjoyable to watch too.
Finally, another type of video that is popular on the Fyp is music videos. Music is a hugely important part of many people's lives, and there are plenty of great music videos to be found on the site. Whether it's watching your favourite band perform live or checking out the latest music video from a up-and-coming artist, there's plenty to enjoy when it comes to music videos on the Fyp.
What are some tips for making a successful Fyp video?
Creating a successful Fyp video can be easy with a little bit of planning and creativity. Here are a few tips to get you started:
1. Keep it short and sweet: The key to a successful Fyp video is to keep it short and sweet. No one wants to watch a long, drawn-out video, so make sure to edit your footage down to the most important parts.
2. Make it visually appealing: A great way to make your Fyp video stand out is to make it visually appealing. Use creative visuals and graphics to help tell your story and engage your audience.
3. Tell a story: A good Fyp video should tell a story that captivates the viewer. Think about what you want your video to say and then plan out your footage accordingly.
4. Use music: Music can help set the tone of your video and add another layer of interest. Be sure to choose music that fits the theme of your video and won't distract from the overall message.
5. Promote your brand: If you're promoting a business or brand, be sure to include some information about it in your Fyp video. A quick mention of your website or social media channels can help viewers learn more about what you do.
By following these tips, you'll be well on your way to creating a successful Fyp video that will engage and inform your viewers. So get creative and have fun!
How often should I post videos on the Fyp?
The answer to this question depends on a number of factors, including your audience, your content, and your goals.
If you're just starting out on the Fyp, it's important to get a feel for what sort of videos are popular with your audience. Once you have an idea of what they like, you can start to experiment with different types of videos and frequency levels.
As a general rule, it's a good idea to post at least once a week. This gives you a chance to build up a following and keep people engaged with your content.
If you're posting multiple videos per week, it's important to make sure that they're spaced out evenly. You don't want to overload people with too much content, as they may lose interest.
Finally, consider your goals for each video. If you're trying to promote a product or service, you'll want to make sure that your videos are seen by as many people as possible. Posting more frequently will help you reach a wider audience.
In summary, there is no definitive answer to how often you should post videos on the Fyp. The best approach is to experiment and see what works best for you and your audience.
What should I do if I'm not getting any views on the Fyp?
If you're not getting any views on your Fyp, there are a few things you can do:
1. Make sure your title is interesting and keyword-rich: A good title will make people want to click on your Fyp, while a keyword-rich title will help your Fyp show up in search results.
2. Use attractive images: People are more likely to click on an Fyp with an attractive image than one without.
3. Use social media: Share your Fyp on social media sites like Facebook and Twitter to get more people to see it.
4. Use other marketing channels: If you have a blog or website, promote your Fyp on there. You can also email people you know and ask them to check it out.
5. Be patient: It can take some time for your Fyp to get traction. Keep promoting it and eventually you should start seeing more views.
How can I promote my Tiktok account on the Fyp?
As the saying goes, "There's no such thing as bad publicity." So, if you're looking to promote your TikTok account on the FYP, we say go for it!
Here are a few tips on how to get started:
1. Make sure your account is public. This will allow anyone to view your videos and increase the chances of being featured on the FYP.
2. Use hashtags. Hashtags are a great way to get your videos seen by more people. When using hashtags, be sure to use ones that are relevant to your content and that are not too popular.
3. Post frequently. The more videos you have, the more likely people are to find and watch them. Just be sure not to overdo it – quality is always better than quantity!
4. Engage with other users. Like and comment on other people's videos, and they'll be more likely to do the same for you.
5. Be creative. Think outside the box when it comes to your content. If you can stand out from the rest, you'll be more likely to get noticed.
Following these tips should help you get started on promoting your TikTok account on the FYP. Good luck!