How much data does Netflix Use? Netflix uses 1 GB per hour (standard quality); Netflix uses 3 GB per hour (HD quality).
Related articles about How much data does Netflix Use
Netflix is a great way of watching all type of movie and TV series with the help of your Internet. There is action, documentaries and drama for adults like Marco Polo, Shadow Hunters and Orange is the new Black. There is another special adjustment for children where they can watch child-friendly shows like A Christmas Story, Shark boy and Lava girl and Goosebumps. You will also get Netflix on your smart TV like the Apple TV, Samsung or others and your game consoles like XBOX and PlayStation. You can get Netflix if you have a streaming player or a smartphone or tablet.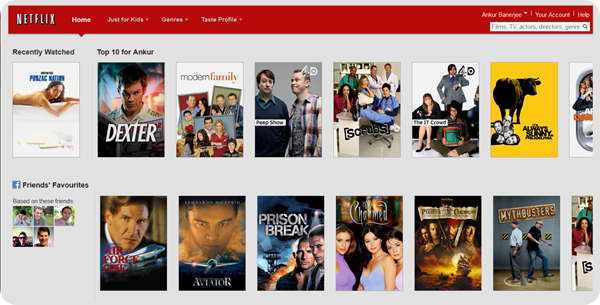 If you are thinking of the price, you can start using Netflix for free at first. The initial month is free. After the first month ends, you have to start paying. There are 3 packages: basic, standard and premium. The premium is the best one as you can understand from its name. It costs $12. You can cancel anytime and there will be unlimited movies and TV shows no matter which package you purchase. The only difference between the packages is that for basic users the video quality is not going to be HD. For standard users the quality is going to be HD and not Ultra HD. For premium users, you get HD and Ultra HD both. You can use which ever you like.
If you like the Netflix, it is time for you to sign up. You have to put the proper e-mail address and a strong password. If you have any problem, you can contact them by live chat from your laptop or desktop PC. You can communicate with them through the Netflix app as well. They do not have a phone number like a landline number or a cell phone number. Netflix uses around 1 GB of data every hour for loading a video of standard quality and 3 GB for streaming a video of HD quality. You can adjust your settings or else you will run out of bandwidth. There are 4 internet use settings. That is low, medium, high and auto. You should know that when you are trying to save your internet data, you may end up watching videos in bad quality. Many people around the world, especially in the US have cancelled their cable connection for Netflix.