Gel nail polish has become popular nowadays and many girls are going for this trend. It is done with a UV or LED lamp. The difference between a regular nail polish and a gel nail polish is that they are gels so they tend to be hard when passed through the light. They can look new up to two weeks whereas the regular nail polish may fade away anytime. There can be many colors and one of the common ones that women choose is the natural color and it is achieved in the form of gel manicure. It is better to stay away from gel nail polish as much as you can since they are known for thinning the layer of nails and damaging the cuticle. As the name says it a combination of gel and nail polish and gel is never good for the nails. Secondly, the light is also a dangerous thing and regular exposure can cause trouble. It can be extremely difficult to remove the gel nail polish by yourself so you can go to a professional.
Related articles about How to remove gel nail polish
If you still want to try yourself, here are some ways you can do it: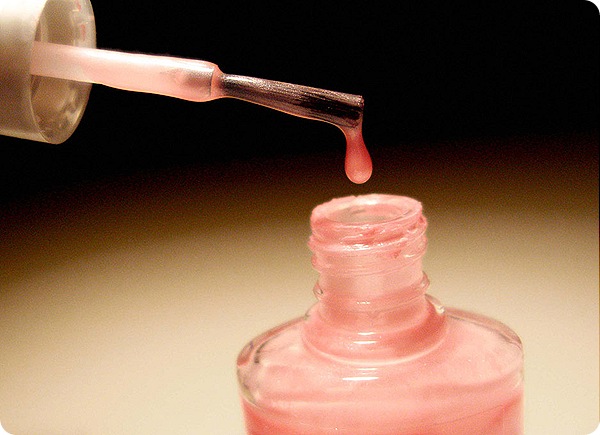 What you will need:
· Plastic bowl
· Cotton roll
· Nail polish remover
· Nail cleaner
· Aluminum foil
· Scissors
Directions:
Step 1: First of all, count the fingers that has the gel nail polish. Did you apply it on both of your hands or on the left hand only? Depending on that, tear up the cotton roll into five or ten small balls and make them into beautiful cotton balls just the size of your nails.
Step 2: Make sure your plastic bowl is a small one and it is completely dry. Pour some of the nail polish remover. Make sure it has the right amount of acetone. Dip you cotton ball in it and wait few seconds before you take it out and apply it on the nails. Be sure that the cotton ball is covering the whole nail.
Step 3: You need to cut the aluminum foils the size of half your fingers in length and the width should be enough to wrap them around your fingers. You should get someone to cut them or you can do it before you wet your fingers with the cotton balls. The reason for using aluminum foil is to make sure the gel nail polish comes off. Acetone alone is not enough because the gel has a hard texture.
Step 4: Leave it on for eleven to fifteen minutes. Once you open up the aluminum foils, you will have to use the nail cleaner to take off the nail polish. You have to make sure you do not hurt your nails or damage the cuticle. You have to use a new cotton ball to gently rub over all the nails for a last clean-up.
Step 5: Your nails are supposed to feel very dry so use nail moisturizer, cuticle replenishing oil or butter cuticle cream to moisturize.