King's Pizza: late night pizza cravings solution; 20571 15 Mile Rd. Clinton Township, MI 48035; Tel: 586-792-9844;Website: www.kingspizza.com
Related articles about King's Pizza
There are three locations rather than one so you can go to one that is nearest to you. Some regulars say that it is the best one in Detroit, let us find out. The other locations are Rochester 1507 Auburn Rd. Rochester, MI 48307 and 16273 11 Mile Rd, Roseville, MI 48066. They are also perfect if you are craving for pizza late at night particularly on a Friday or a Saturday. They remain open till 1 AM!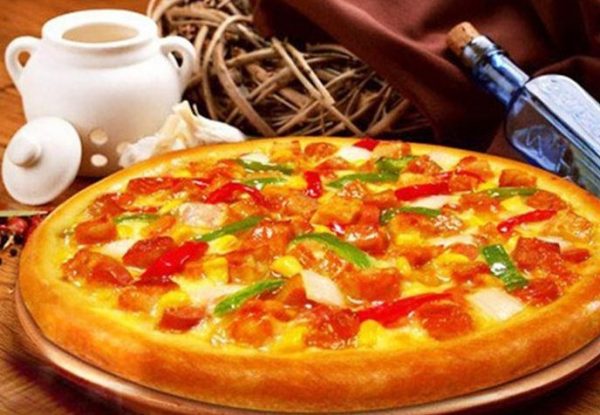 Pizza is something that you can have with your spouse, siblings, friends or work associates. It is something that has no rules of restrictions yet most people follow the traditional way to chewing from the triangular head. Let that be as it is, you can want it for a midnight snack or you are just hungry for pizzas. Sometimes no other food makes sense except for this. The top-secret is in the sauce. The secret for success with a pizza lies not only in the crust, but in the sauce also. A tomato-based sauce can be seasoned, sweet, salty, or spicy. Other pizzas dress in a creamy sauce, such as rose sauce, Alfredo, and béchamel.
The most popular kind of pizzas are thin crust and square ones. The good news is that at King's Pizza, you can have both. Consider the chicken Mediterranean. Consider each portion of the chicken. Consider ingesting each piece of the chicken, one after another, cooked at the pizzeria in Michigan in a place called King's Pizza.
You get the premium mozzarella which makes the pizza extra cheesy. Chicken, mild pepper rings, red onions, oregano, feta and olive oil. Olive oil in pizza makes it much tastier which you will make you notice the difference once you first have it. You can also compare pizzas side by side, one with olive oil and the other without it. Find out which one is better. Since it comes with mild peppers, if you are a spicy and hot food lover, pick the spicy one. For vegetarians, the Garden Veggie pizza loaded with various colors such black olives, tomatoes, mushrooms make the right choice.
If your children love pizza, do not forget to bring them here. There is no outdoor seating though. That is why there is no need to stress about what the weather is. It does not matter if it is sunny, rainy or snowy, you can always be inside with your kids. There is also no Wi-Fi.
For all one can know the first pizzaiolos in here had nothing but efficiency in mind when they spiked each functional bit on the flame. Fast-cooking meat and vegetables can be pulled from the fire to make space, while other bits take their time. In the hands of the observant pizzaiolos at King's Pizza, this technique delivers something beyond handiness. Cooked discretely, each share has a different pleasure to bargain. Some you chew, and some you crunch. Some have intellectual appeal, others call to character such as the home-made Ranch dressing.
The house style is subtle to timing, opposed to burning and cautious with seasoning. The chicken is salted, brushed with a sauce, and the fire is given a boost to cook your food quickly. The place is perfect for dinner not only because it remains open for a long time but it has a beautiful dinner menu. With uncluttered cooking, the detachment between dull and pleasant can from time to time be restrained in grains of salt. Whatever you had been missing from the pizzas you ate before, and it will be there each time you go back. Some folks think that they need more prep.
Mostaccioli, BBQ Ribs, Salads and Chicken Tenders make stunning items for dinner. Children love the Chicken tenders and you will too. You can get 25 pieces broast chicken at less than $30. They offer interesting combos from time to time such as getting two large pizzas and the king's bread at $18. Pizza is the best food for every occasion so do not forget to get them as your caterer. It can be for any event and they would love to serve food just for you and your guests. As mentioned before that they do not burn the pizza, there were spotting of uncooked pizza which is a disappointment. You do not except this from something that serves pizza to more than a thousand customers.