Planning a successful event is quite daunting tasks that even professionals and well-experienced event's organizers acknowledge. When planning, the basic variables sounds more basic and when it comes to the actual event day things may change to either better or worse. You may have planned for an event for a maximum number of 50 people but at the end, more than 50 people turn up for the event. What do you do in such scenarios? What if the number of people who previously acknowledged that they will attend a given event does not show up as previously planned? What if the number of public facilities does not match the demand at hand? This is the possible scenarios that can be eradicated by excellently planning for your event prior to the event day. Some of the Taylor rental planning tips that may bail you out in the latter situations include:
Wisely Choosing Your Event Venu: This should be your number one step when planning to organize your event. It thus calls for the event organizers to select a practical and an appropriate venue for holding an event. You should be able to mirror out the avenue for organizing your event and how things would unfold before, during and after the event. Let's visualize some of the possible three areas that are possible avenues to choose from when you are planning to organize your event.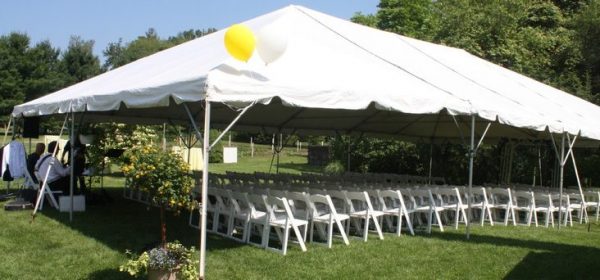 Hotel ballrooms
Quite a big number of five-star hotels have well-equipped facilities that can handle any type of events. However other types of hotels which are not five-star hotels may not have all the prerequisite equipment needed to organize a successful event. Thus if you choose to organize an event in such venues, you need to improvise or hire additional facilities to perfect the event avenue. You may hire a lot of equipment's from Taylor Rental ranging from Dancing Floors, Chairs, Carpets, tables among much other equipment's and you will be good to go.
Public Facilities
There are a lot of public facilities that rent out their space for the organization of events. Some of them may have the state of the art event organizing equipment and some of the public facilities may be deficient in the latter facilities. It thus calls for the event organizer to weigh out what is needed of him and restructure the public facility so as it may form an excellent event venue.
Private facilities
Most of the private facilities are available for renting out to different clients. However, the most challenging part of choosing private facilities to be your event venue is the cost which is usually accorded to them. The facilities have excellent services that may suit your event since most of them are designed for organizing events. You may visit the Taylor Rental catalog and see a great number of private facilities among many other avenues that have been previously used in organizing events. You will definitely get excellent leads from Taylor Rental.

Choosing an appropriate tent size that will be used for your Event.
Tents can be used in many facilities whether private or public. You may choose to mount your tent adjacent or near to any facility and it will provide an additional private space which may be used for unforeseen circumstances that may arouse during the event. The size of the tent and quality to be used will be dependent on your needs, types, and the number of visitors you anticipate to attend your event.
Moreover, it's just an easy task to determine the tent size to be used based on which type of party you want to organize. Taylor Rental has a wide variety of tent sizes for rental purposes that you can choose from. Just make sure you choose an appropriate tent size that will allow multiple functions like dancing, eating and the one that has a quite number of gangways that can facilitate an easier movement of people and other event facilities.
Selecting an appropriate tent frame or pole tent
While erecting your tent, you may either choose to use a frame or a pole tent. Definitely, poles and frames tents have different composition makeup and the question of whether should I go for a pole or a frame sounds more like a rhetoric question to me as both of them are good suite for event organization. However, there are slight differences between the uses of the frame or poles tents as frame tents lack center poles while pole tents are quite much affordable. However, at Taylor Rental, you just send your quote and the right tent will be availed to you based on your needs. Moreover, you have a lot of tent options to choose from.
Choosing the right Rental chairs, Tables, and linen
Rental tables are available in either round or rectangular forms. There are also of different sizes that suit the different number of chairs. The table you therefore choose will be solely based on the type of event that you are planning to organize. Definitely, picnic, family gathering, formal and informal events will definitely have different table forms. The same principle is echoed while choosing the type of chairs to be used in your event. There are a different set of chairs that are used for picnic, wedding, dinner and for the reception. To sum it all the linen type you choose in your event is a very important to consider for a successful event organizing a party. Common types of linen which are prevalently used include the lap and the floor length linen which suits mostly all events occasions.
Organizing the food service
You may choose to go out for outside catering or prepare the food for yourself which will definitely depend upon on a lot of economic factors. You may rent out glassware's, dishes, bowls, buffet displays from Taylor Rental by any case you choose to prepare your event food for yourself. Don't forget to purchase an excellent food dinner napkin for your event.
In conclusion, organizing a successful event depends on a lot of factors but you can bank on the following well explained Taylor Rental tips to organize a successful event.