You can make hash browns by barbeque or in fast food style. People can have them for breakfast or whenever they like. They are easy to make and since they contain potatoes, they can provide you with a lot of energy to keep you strong throughout the day. You just need few ingredients. Here are some hash brown recipes below.
Related articles about How to make hash browns
Hash brown recipes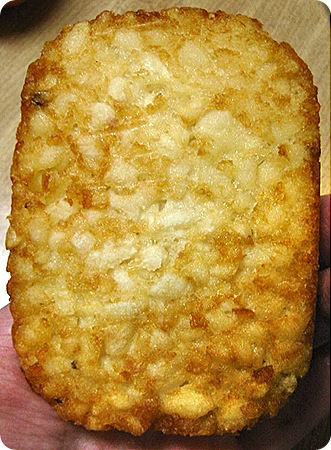 Tex-Mex Style with onions
What you will need:
Oil
3 Potato
1 Carrots
1 chopped onion
Spices (garlic powder, red spice etc.)
Salt
Pepper
Step 1: This requires pan-frying and not deep frying. Deep drying would require a lot of oil and it can be harmful for you.  Start with boiling the potatoes for ten minutes. Make sure they do not get fully boiled because you need them to be semi-boiled. Cover them with a lid while they boil.
Step 2: Throw in the finely chopped onions in the saucepan and stir until they are golden in color. Keep the flame medium and do not get the onions to be hard or turn brown. They are supposed to be soft so that when you take them out, you can chop them into smaller pieces.
Step 3: Get a bowl and preferably a wooden spoon and add the potatoes. Grate them finely and add the garlic powder and the other spices. You can add any herb if you like. Use the spoon to combine everything evenly. Add salt and pepper and stir again. Store them in the refrigerator for 25 minutes.
Step 4: they are going to be soft on the inside and crispy from the outside. You need to pour oil just for fan-frying them. Make them into circular shapes like compact disks. Do one side and flip them over. Take them off when both the sides turn brown.
Thin Basic hash browns
What you will need:
1 peeled potato
1 shallot
Salt
Pepper
Vegetable oil
Egg white
Step 1: Grate the full potato and store it in a bowl full of cold water. It will release the starch and help you achieve the perfect texture for your hash browns. Leave them for seven minutes
Step 2: You need to drain the water but leave the potatoes. Get a towel to make no potato falls off since they are in small pieces. You can use devices like drainer and make sure shredded dry potato comes out. Continue the process till you separate all your potato from the cold water.
Step 3: Grate the shallot and add it in the bowl where you kept the dry potato, add the egg white, add salt and pepper. Use spoon to combine them finely. Continue stirring till the mixture is perfect.
Step 4: this is also not a deep-frying just pan-frying.  Add the vegetable oil in a skillet over medium-heat. There is not fixed time of how long you keep them on the skillet. Once you see they turn brown, flip them over. Do not turn the heat to high because you will get burnt hash browns.