China Express Inn: The prove that food delivery is possible in snow storms. While you will find lot of mixed comments about China Express Inn in Minneapolis, MN you should know that it is the best one out there for delivering your food. Other places find ask for minimum of $30 for delivery so you choose to just order by the phone and pick up yourself. Here it is only $15. When you order home delivery, the food is going to be hot and fresh. Many places mess with home deliveries. The reason is because they think that the person is eating at home and cannot complain. Probably the customer would put a bad review, but they think that one negative comment cannot hurt. In China Express Inn, they do not play with customers like that.
Related articles about China Express
Hunan express: aims at your pleasure receptors
China Taste: a place you can dine in everyday
Dragon Express: reasonable and tasty
Here the customers get what they ask for. If there is any mistake that is completely unintentional and they will try to make up for that. They are very busy with deliveries during weekends but still try their best to deliver everyone at the right time. You can have Chinese food in the comfort of your home. They do not serve traditional ones but the Americanized version of Chinese food. Therefore, you will like it. Just because the word home delivery keeps on repeating do not think that it is just for takeout or home delivery.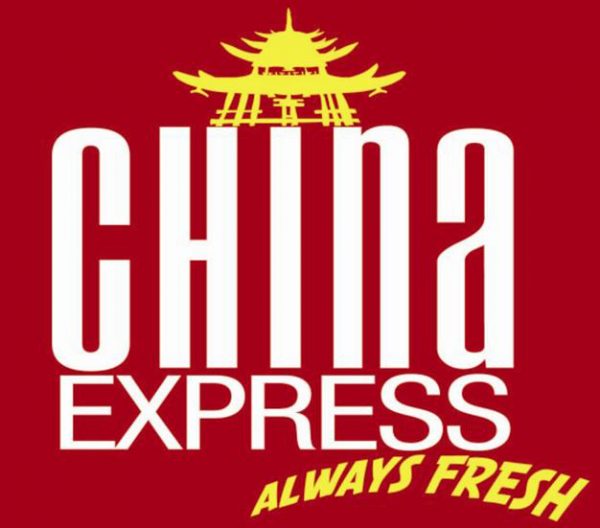 There is a place to sit and eat but that is not spacious like other places. The prices are low so you might have problems ordering online or through phone as the minimum for delivery is $15. One thing you should know that they will deliver in situations and rough weathers when other eateries refuse to deliver. Getting back to the cost, they are really low. For example, there are many kinds of fried rice and they are all around $5 such as plain fried rice, vegetable fried rice, chicken, shrimp and beef one. You should skip the one with pork because that is not tasty at all plus unhealthy for those who eat it.
It is not a matter of shock that some dishes catapult to the highest point of the charts since the place is famous for its chicken items. If you order the chicken wings and ask them to make it extra crispy and crunchy, they will. They try to be accurate and if you are getting home delivery, they will still be fresh. The sauce will not start to become damp.
Here the masses of chicken meat have the same craggily battered exterior that stays crunchy even loaded with a sauce that is neither overly honeyed nor overawed with chilies. Want something hot? Bite into Cold Noodle with sesame sauce, starting with hot and sour soup and ending with curry chicken with onions including Szechuan beef.
The heat of chili peppers in the Kung Po Chicken adds complexity to the dish. Multiple-spice seasoning gives aromatic warmth to all the spicy items. Do not allow that to stop you from trying the wildly good steamed mixed vegetables, mushrooms with shrimp, orange chicken and the chicken with broccoli. If you are noodles lover, then this place is perfect. You get Chow Mein, Chop suey, Lo Mein and Mai Fun. We all know that noodles are way tastier than rice. But, if you think about calories you can get rice. It is supposed to have less calories than noodles.
The price is so low that you can order food for two meals when you order home delivery. For example, you pick the Chicken with Chinese vegetables and that cost $6.55. You need to make it $15. You can add beef with Chinese vegetables which is going to be $7.25. They both will come with white rice. Therefore, you see that you are getting two meals at once.
Since there is a lot of choices for noodles and it is easy to get confused if you are ordering for the first time you can never go wrong with the vegetable Lo Mein noodles. It costs only $5.95. Also, if you are a vegetarian or if you are looking for a healthy way to eat noodles, vegetable Lo Mein can never go wrong. The vegetables make it nutritious and healthy. The amount is big enough for you to fill your tummy and have some left over for later. Other than that, you can have the plain Lo Mein (it costs the most out of the all the Lo Mein but does not have any vegetable or meat in it), Chicken Lo Mein, Shrimp, Beef or the House one. It is going to be wise to bounce away from the Pork Lo Mein because that is not at all healthy neither tasty. It is going to be greasy and can make you feel sick. Besides that, you have Mai Fun also with the same options. A new addition is the Singapore Mai Fun which is on the hot and spicy side. When you want noodles to make your taste buds burn, pick the Singapore Mai Fun.
Making Singapore Mai Fun at home can be troublesome. You need a lot of ingredients such as red bell pepper, grated peeled ginger that are fresh, boneless clean chicken breasts, tofu, shrimp, sliced green onions, minced fresh garlic cloves, bean sprouts, snow peas etc. Save yourself from all the trouble of buying the ingredients and cooking it. Instead get that from China Express Inn at less than $10.
The name can sound confusing making you think it is a bus or something. That is not the case. Plus, do not think that it will be selling overpriced traditional Chinese food. It sells Americanized one and the quantity is huge. It is going to be enough for you and you will be able to share with another person. They are excellent at home delivery and they take no excuse for not delivering. When other places will not want to deliver, order at China Express Inn. Pick the ones that are mentioned above such as the vegetable Lo Mein or the chicken dishes and you can never be upset.