China Inn- Complete Chinese Meal Under $10. Most people have the memory of their first-time visiting a Chinese restaurant when they were a child and it should always be a nice one. When you look back, you do not want to think about a bad experience. You can bring your kids to China Inn and they will have a wonderful experience. Many Chinese restaurants do not have the kids' menu which is found in mostly fast food chains. Here, you will get a children section which will let them pick something according to their taste and easy to digest.
Related articles about China Inn
When they are adults and think about their memory of Chinese food when they were kids, they would love to think about it over and over again if it is in China Inn. When you are in Holland, you must visit this place. Many people before travelling to Holland searches online about where to eat. That is normal just like you search for hotels and places to visit. For dining, China Inn comes at the top of the list.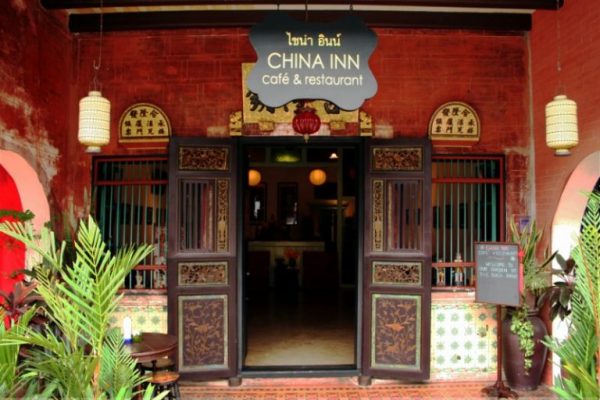 Just because it serves Chinese and comes with lots of excellent dishes and clean ambience, it does not cost a fortune. Locals, tourists and guests love to eat here. It is difficult to say anything in a single breathe about the staffs. Some say that they are a delight and that is the reason they go there. The workers are super friendly, kind and polite which makes eating there much more elegant and serene. Others say that the waitress did not even come to take their order. They were sitting at the table for more than ten minutes. Maybe it is just their mood. Let us hope that when you go there, particularly when you are with children, the staffs are in their best behavior.
Ill-mannered behavior can set a wrong example for children. They may never want to eat out again! Enough with the workers, let us get to the main point. As we started with the children menu, let us see what it includes. Everything is under $5. They have the Crabmeat Rangoon, Fried Jumbo Shrimp, Teriyaki Beef, Fried Chicken Wings and Fried Chicken Strips and they will come with French fries.
Any kind of chop suey or noodles is going to be enough to cheer up someone who loves Chinese. To leave your lips tingling and tummy craving for more, they have Chow Mein, Lo Mein and Chop Suey. There are many people out there who is on a mission to lose weight. As a result, they do not eat out because they think that artificial colors, flavors, preservatives and added cholesterol can ruin their diet. Here, the ingredients are fresh and the food is always served hot. You can get any item and it would be appetizing and delicious. There are so many items on the menu, you will get anything you are craving for as long as it is Chinese.
Also, getting back on those who work out regularly or trying to get rid of the extra pounds, the place offers a diet menu. They have no sugar, salt, M.S.G, corn starch but scallion garlic ginger and wine.  They have the Steamed Mixed Vegetable (8.15), Chicken with Broccoli (8.95), Jumbo Shrimp with Snow Peas (10.95), Chicken with Mixed Vegetable (8.95), Jumbo Shrimp with Broccoli, Scallop with Mixed Vegetable (10.95), Scallop with Broccoli (10.95), Jumbo Shrimp, Scallop, Chicken with Vegetables (13.75) and Chicken with Snow Peas (8.95).
Some dishes do deserve the feathers in the cap because of their quality and taste. The amount of food is enough for a person but some people wishes that there was more. They say even it had double the quantity they would still lick their plates clean. Just like the picture can say a thousand words, the China Inn appears to be clean from the outside and the inside is no different. It is an ordinary restaurant from the outside and you will probably see some cars parked in the front. After that, when you get inside, you will see that it is more spacious than you thought. Many people think that it will be small and upon entering, they get a shock.
You can see the pictures of their food and be able to tell how attractive and appealing they are. The orange chicken is something you can try if you are a chicken lover. The orange zest of the chicken will make you want have more. It is creamy and the chicken pieces are cooked to perfection. It is also crumbly just the way you like it. The flavorful and fresh ingredients make Kong Pao Chicken, Hot Special Szechuan Chicken, Empress Chicken and Chicken Hunan Style worth trying. The best part is that they are all around $5. They are all spicy and hot so if you like that taste rather than sweet, these should be your selections. People who visits there regularly recommends the chicken and beef dishes along with soup. They also say it is not a good choice to pick port as it is not tasty neither healthy. The taste is rather rancid and salty.