Information NOW is the info and advice site for people, their future, families and careers in Newcastle. They call it that it is for "older people." Do not make the mistake thinking that it is for those who are senior citizens or above 50. It does not have a selected age but it can be for someone who just thirty or someone who is going to turn 40 this year. It is all about securing your future. It can be difficult to that with all the options out there. In all those choices, it is hard to tell which is going to be beneficial and which one can turn out to be scam. That is why the mission of this website is to aid you to stay up-to-date, make selections, plan fast, be self-governing and have an first-rate quality of life.
Related articles about Information Now
If you have queries and confusions, they will solve it.   They have services for help and support when you need them. If you want involvement with Information Now, that is possible by searching for their activities and events near you. Do not think that you can ignore Information NOW just because you know that your future is planned. Just because you have lots of money in the bank, do not overlook this website. It has a lot of things such as issues is health, family and housing along with leisure time ideas and tips.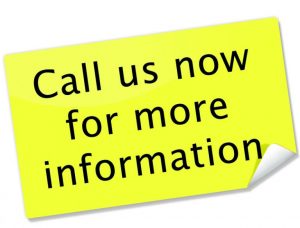 About the website
The URL is InformationNOW.org.uk which started in 2006 at The Quality of Life Partnership and this has been gaining popularity since then. It is for people living in Newcastle and it has more than twenty thousand guests each month.  You will get local information and guidance, funded by Newcastle Gates head Clinical Commissioning Groups and Newcastle City Council. The site makes a lot of effort to gather a lot of data for people living in Newcastle. If you thinking you are missing what is going on right now, the site is going to be your best friend.
How to use Information NOW
You have to follow the URL above and when you land on their page, you have to sign up. Whether you are doing this for yourself or organization, you can make an account for free. You can store what you like that means your favorite pages such as about family and career. It is completely free unlike other helping websites that charges money to aid you. If you are signing up for your organization or company, you can be famous by connecting with other users. As it is local, you can connect with people living in nearby areas. Here are more than twenty thousand users each month so it will be a must that you will gain popularity after opening an account here. You can update yourself because this website has the feature of sending you regular updates.
You have to register by putting your first name and surname along with the e-mail address that you use. After that the registration will be complete and you will get information in your e-mail. They will send you a different link where you can set the password for Information NOW. It should be different from your e-mail password for safety reasons. After that you have to log in to the account you made and it will have your profile, favorites and everything else. If you are interested in joining an event, you have to click on the Tab. You will find a lot of activity in the location. You can browse all of them and see which one you like. There will be plenty of options for you to choose. If you have a choice or preference you can use the filter. For example, you can select from Computers, Learning, Dancing, Food and drink, community and sports and fitness. You can pick your desired location from the options such as Fenham, Westgate, Byker, Castle, Fawdon and Win grove etc. If you pick the category that you have interest in, you will get results based on that. If you select computers you will come across programs and events that are related to the I.T. world such as Computer Club, Techy Tea Party, Crack I.T. sessions etc. You will have a lot of options if you pick community. The website is a great platform for meeting people. For knowing the new on Information NOW, you will have to subscribe separately for that. You can find out a lot of important updates and news in your area such as energy saving, home improvement, financing and commerce info and many more.
Is it helpful?
If you are looking for an organization, there is a separate tab for that. Pick from the numerous categories over there. They have consumer advice, care, benefits, family and relationships, money, getting online, end of life, leisure and lifestyle, housing, health, disability and so on. For example, you picked health and then you have eye problems so you choose "Eyes". You will get options for services that will come to your home for checkup. It is perfect for those who have problem going out to get their eye examination. If you have dental problems, you will get options for those doctors who are willing to check on you without appointments. How great is that? Therefore, we can say that it is a helpful platform for people during emergencies particularly for adults. Even the dentist you regularly see will not want to meet you without appointments but here you get address to services that will meet your needs anytime. If someone close to you has passed away and you do not know what to do, you should connect with them through choosing "End of life." Not only for finding comfort, there are a lot of help here such as dealing with children, finance and other problems after one passes away. The website also has a lot of features that you will not find elsewhere such as reciting any line you want. If you have problem with reading, this will be effective. You can store your choices, you can alter the contrast and color and there are other languages for ease of use.